Start A Rewarding Career Today In Massages & Reflexology To Become A Therapist
With a dynamic working network in India & Abroad along with a total man experience of almost half a century AIM is one of the most trusted and reputed service firm in India.
The unique distinction of carrying forward the secret of success in this sector has been pioneered by AIM, being the Only Thai Teacher affiliated to Thai Massage School of Chiangmai (TMC), Thailand for 10 Sen Lines Traditional Thai Massage & Thai Reflexology in India.
With a mission to provide the best service through our workforce, we have always maintained the standard for service delivery. We are also a master in providing the training through the Diploma Courses of AIM & TMC with the best standard, world class module with Theory & Anatomy along with interactive practical sessions.
The Training curriculum of AIM & TMC which has guided thousands around the globe is now available in your city.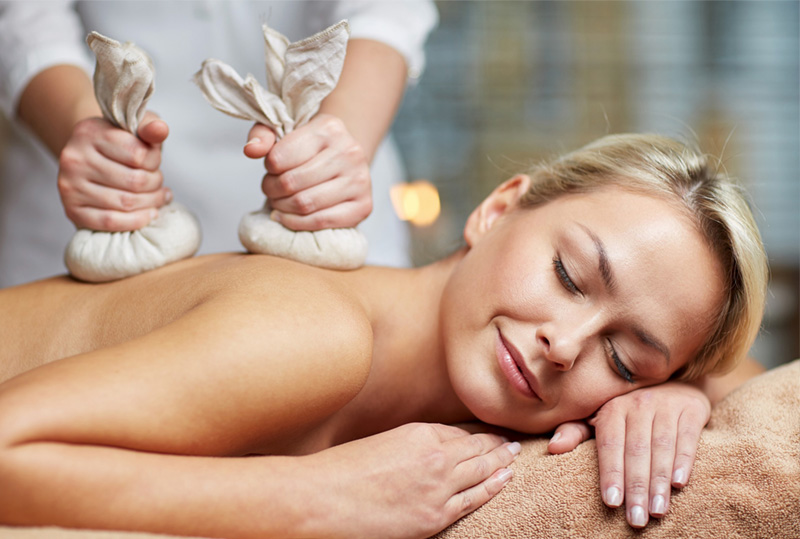 Join us now and make a successful living by gaining the most valuable knowledge through Abdul International Massages (AIM), the most trusted.
Mr.Abdul Samad is India's first and only Thai Therapist (Teacher) of 10 SEN SIB LINES Traditional Thai Massage – points on wheels and Ancient Thai foot Reflexology, from (TMC) THAI MASSAGE SCHOOL OF CHIANGMAI,THAILAND Government Accreditation.
We offer Training, Workshops & Seminars all over the INDIA and ABROAD on request. Intensive Training Courses are conducted or the below list of massages. Fees covers Study materials, Theories,Practicals, etc..,
After the complete successful training, you will be awarded with International Diplomas of TMC Thailand. Your diploma will be recognized by Thai Ministry of Education and approved by Thai Government. www.tmcschool.com
Do you operate a Spas, Training Schools, Massage Centers, hotels, health clubs or any organizations and would u like to train your staff in different Massage Therapies contact us to discuss about it and organize your workshop.
Students may study at their own place, and only need to commit on a course by course basis as their schedule and finances permit. 50% deposit secures the student's place in class - the remainder is due when the students attend. There is no need to make large upfront payments.
We have been teaching since 2004 and we made Massage Therapists worldwide. Our Students consistently give us the highest ratings and we get strong word of mouth referral. We also provide Placements all over India with reputed organization.
We provide courses for beginners as well as advanced for Massage Therapists.
Anatomy for all massage courses
A highly hands on, palpation oriented approach to muscles and bones location, function and stretching. This course can be credited if the student has a strong anatomy background, although many students who have had anatomy find it to be extremely beneficial.
The way of Teaching
Fundamentals of the hands free style, body Mechanics, balance, using body weight, stretch variations, advance variations,continous refining the students ability to work on larger clients without strain. You will receive Thai Massage by your co students while you are learning. Detailed Demonstration, Students pair up to practice,
We offer Training, Workshops & Seminars all over the INDIA and ABROAD on request. Intensive Training Courses are conducted or the below list of massages. Fees covers Study materials, Theories,Practicals, etc..,
Thai Embassy and Consulate around the world Recognized as accredited vocational Thai Massage school
National Certification Board for Therapeutic Massage and Bodywork (NCBTMB), USA
American Massage Therapist Association (AMTA), USA Members of AMTA may take CE courses at TMC under same guideline as NCBTMB
California Board of Registered Nursing, U.S.A.
Natural Health Practitioner of Canada (NHPC) accredited for credential programs to become members of NHPC
College of Massage Therapists of British Columbia (CMTBC) Qualified for the continuing education unit for the member
Australian Association of Massage Therapists (AAMT), Australia Approved provider of professional massage education points PME for members.
Department of Education and Skills, UK: Recognized and approved TMC for CDL: Career Development Loans for citizen of UK to study long program at TMC
International Spinal Institute, Kowloon, Hong Kong
Singapore Education Department approved courses of Level I,II, III,
Grandview Massage Therapy Clinic, Vancouver, British Columbia
Venus Massage Centre, N.Y., USA
Aim of Course
To enable candidates to perform Thai Foot Reflexology safely and effectively
To enable candidates to achieve a TMC Thailand Diploma in Thai Foot Massage
Entry Level
A person displaying a high level of interpersonal skills, excellent communication and listening skills, empathy, patience, tact, diplomacy and time keeping with a well groomed appearance and a mature disposition
Duration Monday - Friday 1 week (25 hours)
Examinations The academy will conduct examinations towards the end of the course
Practical: 70min
Theory: 60min