WELCOME TO AIMSPAS & ACADEMY PVT LTD
AIM Spas have been designed to reflect Professionalism, uncluttered Spaces with touch of luxury and indulgence throughout. A complete sensory experience steeped in holistic Asian healing traditions and western Therapeutic massage Therapies awaits you at our luxury Spa retreats in many branches in India.
Discover the amazing variety of massage therapy styles and techniques. You're almost certain to find one that suits you perfectly!
MASSAGE IS THE ULTIMATE PROTECTOR, PRESERVER & REJUVENATOR OF LIFE
The benefits of massage are well known, but Massage Therapies in our (AIM) Aimspas & Academy Pvt Ltd take these benefits to a new level. Feel your tension melt away, and allow your body and mind to relax, preparing your way for a wonderful therapuetic experience.
We offer a full range of massage options to suit your needs and the massage duration can be tailored for you. And of course, our massage therapists are diploma holders, qualified and well experienced .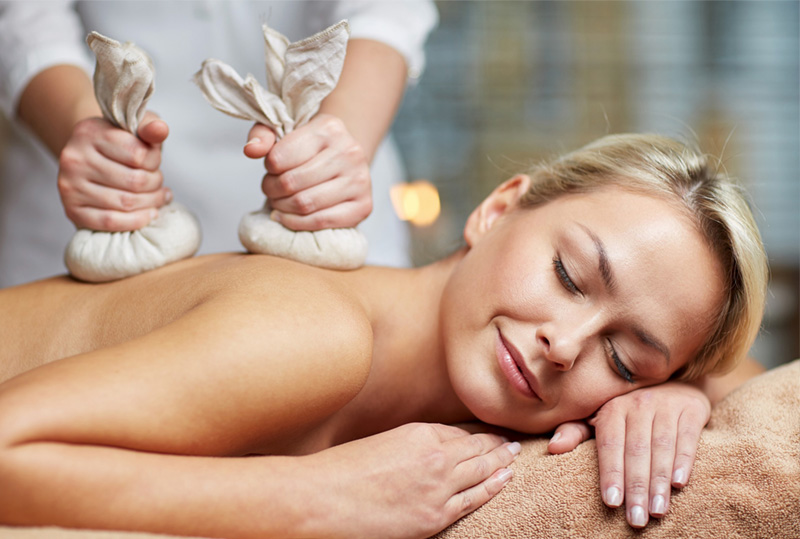 ABOUT THE MANAGING DIRECTOR
ABDUL SAMAD - "A PERSON WHO HAS GIVEN HIS SOUL TO SPA"
A Quality of a person's life is in direct proportion to their commitment to excellence regardless of their chosen field of endeavour.
Abdul is person who has got trained SPA Treatments in Chivasom International Academy, Bangkok, Thailand / Thai massage teacher training course in TMC (Thai Massage school of chiangmai), Thailand /nerve touch massage in LekChaya Classic touch institute, Chianmai, Thailand /Thai Foot Reflexology in TMC (Thai massage school of chiangmai),Thailand / therapy in Sanjeevani Yoga Ayurveda Foudation, Chennai, india / Dr.Blossam Kochherr's beauty treatments seminar at Pivot point international beauty and hair academy, Chennai, india.
Discover the amazing variety of massage therapy styles and techniques. You're almost certain to find one that suits you perfectly!
The Story of Success
Abdul Samad is a person having patience or control over all emotions and this is especially true when it comes to SPA. He always makes his life with enthusiasm, he thinks and ideas about SPA and now when he tends to look backwards he feels that he had never existed in his life for him. He always thinks about SPA to makes beautiful dreams to come true. He started his life for AYURVEDA in Jan'95 under Dr. GANESH B.A.M.S., N.D., M.D., (ALTMED) also for Ayurvedic Pancha Karma & Poorva Karma Assistant. From Jan'96 he started Therapuetic services through VIP clients in Chennai. Slowly from June'97 he was taken care in SANJEEVANI YOGA AYURVEDA FOUNDATON as Specialist in Pancha Karma & Poorva Karma treatments and Obesity Treatment. From Nov'2000 one of the top most 5 star Luxury hotel in Chennai - LE ROYAL MERIDIEN he has started to take care of SPA as Spa Therapist( Specialist in Ayurveda / Western and Oriental Therapies). With his sincerity and hard work he got offer in 5 Star Hotel, Riyadh, K.S.A as Senior SPA Therapist in May'02. From Dec'04 he came back to Chennai and he got chance to work in AIWO (luxury) spa as Senior SPA therapist for 3 years. From'06 with his successful leadership he got an another opportunity in L'Oreal professionals (ANUSHKA) spa as Spa Manager. With all his experience with the help of Mrs.Nina Reddy and Mr.Venkatganesh he got a golden opportunity to serve in Hotel Savera (4 Star deluxe hotel ) in Chennai, India, with 2 Therapists now it's more than 25 Therapists. Though with the talent, clients started to love the professionalism and enjoyed the massage through his therapists. Though business started to go at the top level in HOTEL SAVERA, the management Dedicated to 3rd floor of the hotel to his SPA named as o2 SPA. He started one more branch in ECR,Uthandi, Chennai named TEMPLE TREE - "THE SPA". Though clients were from all over the city , he started several branches in Chennai at Besant Nagar / Nungambakkam / Ashok Nagar name "o2 SPA".
As a single person in life without any moral support he came up in life and he decided to open 2nos of spa yearly. This was the great achievement what he had in his life ,because he is the World's best Massage therapist in Chennai having branches in
our Branches
AWARDS
Have been rewarded as the BEST EMPLOYEE (2001) by LE ROYAL MERIDIEN, CHENNAI,INDIA.
COURSES
He offers courses globally and issue certificates.
AREAS OF EXCELLENCE
He has given the complete Traditional Thai Massage and Reflexology training to a day spa Safat in Kuwait.He was giving intensive training on spa treatments, variety of world-class massages with L'Oreal professionals.He is issuing the diplomas and certificates (Massages and Reflexology) which are affiliated to Thai Government approved Thai Massage school of Chiangmai, Thailand to his Students Globally.
Being a World's Best Therapist and Teacher now he has become a successful businessman!!!!!
"ALL HIS STUDENTS & THERAPISTS WISH HIM A GREAT SUCCESS IN HIS LIFE"